Maintenance
Block Luban is positioned as the metaverse engineer, being a super computer server maintenance brand with globalized service ability and providing integrated service including maintenance, test, ash removal, packaging and export for
a
super computer server.
Block Luban features a professional and strong engineer team with members over 100. They have abundant experience in terms of chip maintenance, assembly and machine troubleshooting, boasting high service efficiency and strong competency. At present, there are two maintenance centers in China, with one of 3000 square meters in Chengdu and one of 3000 square meters in Shenzhen. They are the largest maintenance centers in China.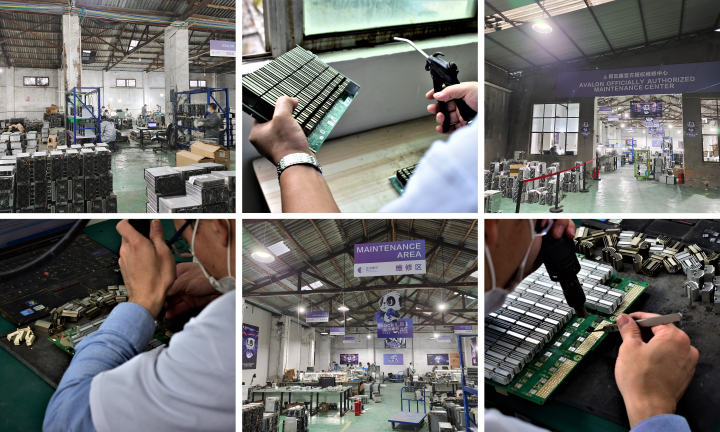 We have established solide cooperative relation
s
with leading super computer server manufacturers including Bitmain,
MicroBT
,
Canaan
and
Innosilicon
to develop international service standards for super computer server
s
jointly and establish maintenance centers of super computer service worldwide to provide professional, efficient and comprehensive solutions for those involved in the industry.
In 2022, we plan to build globalized and chain-oriented service centers in the major super computer server concentration areas including North America, Canada, Russia and Central Asia to serve global users.
Services:

01.Maintenance of Machines
| | |
| --- | --- |
| Brand | Model |
| Whatsminer | m10,m20,m21,m30,m31 |
| Antminer | S-series,D-series,T-series(t15,t17,t19),L-series(L3+,L3++) |
| Avalon | A7,A8,A9,A10,A1066,A1066pro,A1126,A1166pro,A1246 |
| Innosilicon | T2T-series,T3+,T3+PRO |
02.Maintenance of Power Supply
| | |
| --- | --- |
| Brand | Model |
| Avalon | psu2600,psu3300 |
| Whatsminer | p10,p20/p21,p21d/p21e |
| Antminer | apw8,apw9,apw12 |
| Innosilicon | T2,T2T,T3+ |